Nampak Plastics Europe
A refined production planning process with inbuilt scenario analysis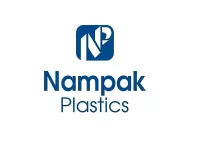 Industry: Manufacturing

Department: All
"We are very happy with Board as a planning tool, it has changed the way we work and made a huge positive impact." Nampak
The Company
Nampak Plastics Europe Limited (Nampak Plastics), a subsidiary of Nampak Limited, is the market leader in the manufacture of High Density Polyethylene (HDPE) packaging for the food and drink industry within the UK. The business was formed in 1999 when two UK blow-moulding companies; Plysu and BlowMocan, were merged by Nampak Limited. The business has nine sites across the UK and Northern Ireland producing over 2 billion bottles per annum for the UK milk industry.
Nampak Limited is a South African based organization which provide packaging solutions across multiple industries throughout Africa & Europe. The business offers a comprehensive product range and manufactures to the highest commercial and environmental standards in metal, glass, paper and plastic.
Nampak Plastics provides extensive expertise with in-plant packaging supplies on customer's premises, as well as strategic support site operations. The business is also at the forefront in packaging innovation and currently produces the lightest weight HDPE milk bottle in the UK dairy market; the patented Infini bottle. This is an innovative new design ultra-light weight bottle which offers an average 16% weight saving across the range with specific bottle sizes achieving savings of up to 25%.
Nampak Plastics has a turnover of circa £135m with around 600 employees.
Business challenge
The key drivers for Nampak Plastics in implementing a new Business Intelligence tool were the requirements to improve on operational and financial reporting. Priorities included a self-serving tool with easy to use functionality that could provide reliability and flexibility of reporting to the business.
As the business began to explore the market and the options available to them, and then began to understand the potential of the Board tool, the scope of the project changed to also include requirements for a more sophisticated production planning tool. Historically, Nampak Plastics had been using a BI tool with basic functionality along with a series of spreadsheets to manage and report on business performance. A number of limitations were identified with this, which included:
Obsolete nature of BI tool and lack of product support

Issues with reliability and performance

Lack of in-house expertise & limitations for end-users to build reports, with a reliance on the IT department

Lack of flexibility within the tool to handle more complex constraints in modelling production
Nampak Plastics initially reviewed the upgrade of the existing BI tool but this did not fully address the issues as listed above and meet the requirements based around being able to self-serve and produce reports to meet business needs in a reliable and flexible fashion.
The Board Solution
The Board decision-making platform was identified as a product which could replace and improve upon the current business solution at Nampak Plastics.
Board offers a revolutionary all-in-one business solution which, along with its programming-free approach, delivers unrivalled speed in application building, customisation and maintenance. It also provides end-users with an advanced interactive interface.
The first project with Board at Nampak Plastics was the implementation of a finite production planning solution. This involved the extraction of sales and logistics data from the ERP solution, and the overlay of multiple business constraints such as machine numbers, machine location and machine mould types, to pull together a finite production plan. The power of Board was used to model business constraints to allow production planners to review production allocation, stock build and cost drivers between the various sites. This functionality was built with the end user in mind in an easy to navigate tool. Nampak feel "we have the best solution on the market for meeting demand in terms of optimisation (of capacity) speed, quality of data and what we are producing."
Nampak Plastics offer extreme flexibility to customers and speed of response to changing customer needs is of great importance to the business. This is something that makes Board a vital solution for Nampak Plastics with regards to production planning. As soon as revised data builds up on Board, Nampak Plastics are able to plan production accurately, analyzing various scenarios and the impact of any changes to the production plan.
Board has already delivered benefits in terms of production planning and enabled Nampak to take on more orders due to the refinement of the production planning process. Nampak states: "We are very happy with Board as a planning tool, it has changed the way we work and made a huge positive impact."
The business will now move into extending Board functionality to include operational reporting, sales reporting and analytics and capacity planning. It has therefore been important that the delivered application is scalable and makes it possible to easily integrate future business requirements.