Breakfast Series for Not-For-Profits - Australia
Delivering Performance and Insight, The role of Finance in the modern Disability Provider with special guest Lifestyle Solution's Head of Shared Services, Kylie Neary
Sixteen years ago, a small group of people in Newcastle committed themselves to creating better lifestyle solutions for people living with disability. From modest beginnings, Lifestyle Solutions is now one of Australia's largest providers of disability supports and Out of Home Care services with more than 2,000 dedicated staff working to support over 1,500 wonderful people across Australia.
Given the demand for services and the many challenges which organisations in the complex Human Services sector face, with factors such as the NDIS, Out Of Home Care Reforms, and changes in Workforce Development and Industrial Relations impacting their activities, how did Lifestyle Solutions not just cope, but thrive?
This is the story of one key aspect of how Lifestyle Solutions leveraged BOARD technology to help support its growth, both in terms of efficiency and effective commercial management, and provide a strong basis for its planning and execution. 
Kylie will share her journey moving away from spreadsheets and enabling visibility of the business with a goal of real time reporting.  The business is now collaboratively working with its operations and support services, integrating internal source systems to drive faster budgeting processes and reporting. Kylie will also provide insights on how the-organisation tackles NDIS funding and where they plan to take the business.
This event series will visit the following cities
Tuesday, 22 May 2018 - Brisbane
Wednesday, 23 May 2018 - Sydney
Thursday, 24 May 2018 - Melbourne 
Agenda
0800am Registration & Breakfast 
0830am Welcome and Sessions, including Delivering Performance and Insight - Kylie Neary, Lifestyle Solutions                 
Technology and Transformation - Rebecca Gatehouse, Professional Advantage
1030am Breakfast concludes
Register for your desired city today from the drop-down box on the right.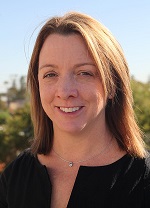 About our Special Guest Kylie Neary
Kylie has significant commercial and financial experience gained through her career in roles within the community services, mining, property and infrastructure sectors.  Past Companies include multi-national leaders such as Lend Lease and KPMG.
Kylie's diverse professional skillset encompasses expertise in team leadership, managerial finance, board-level reporting, cashflow management, accounting and stakeholder management, gained throughout.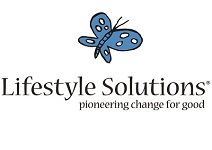 About Lifestyle Solutions
Founded in Newcastle in 2002, Lifestyle Solutions is a national, not-for-profit organisation offering tailored support and services to people with disability and children and young people in Out of Home Care. Each day, over 2,000 dedicated staff in 180 locations provide quality support to more than 1,500 people, developing their interests, independence and community engagement. A registered NDIS provider since 2013, Lifestyle Solutions' purpose is to help the people it supports lead rich, productive and happy lives.  https://www.lifestylesolutions.org.au
Proudly brought to you by Professional Advantage & BOARD International