eBook
CFO - How Decision-Making Platforms Transform Financial Reporting and FP&A
Decision-making platforms (DMPs) are a powerful new force for good in the chief financial officer's arsenal, unifying business intelligence, planning, and predictive analytics capabilities.
DMPs help CFOs in their evolving role as strategic leaders, as well as with their responsibility to develop holistic company views and to connect financial and operational reporting. DMPs also address a key concern for today's CFOs in their financial planning and analysis: data reliability.
Download the CFO.com research and discover the role of Decision-making platforms for the new Office of Finance.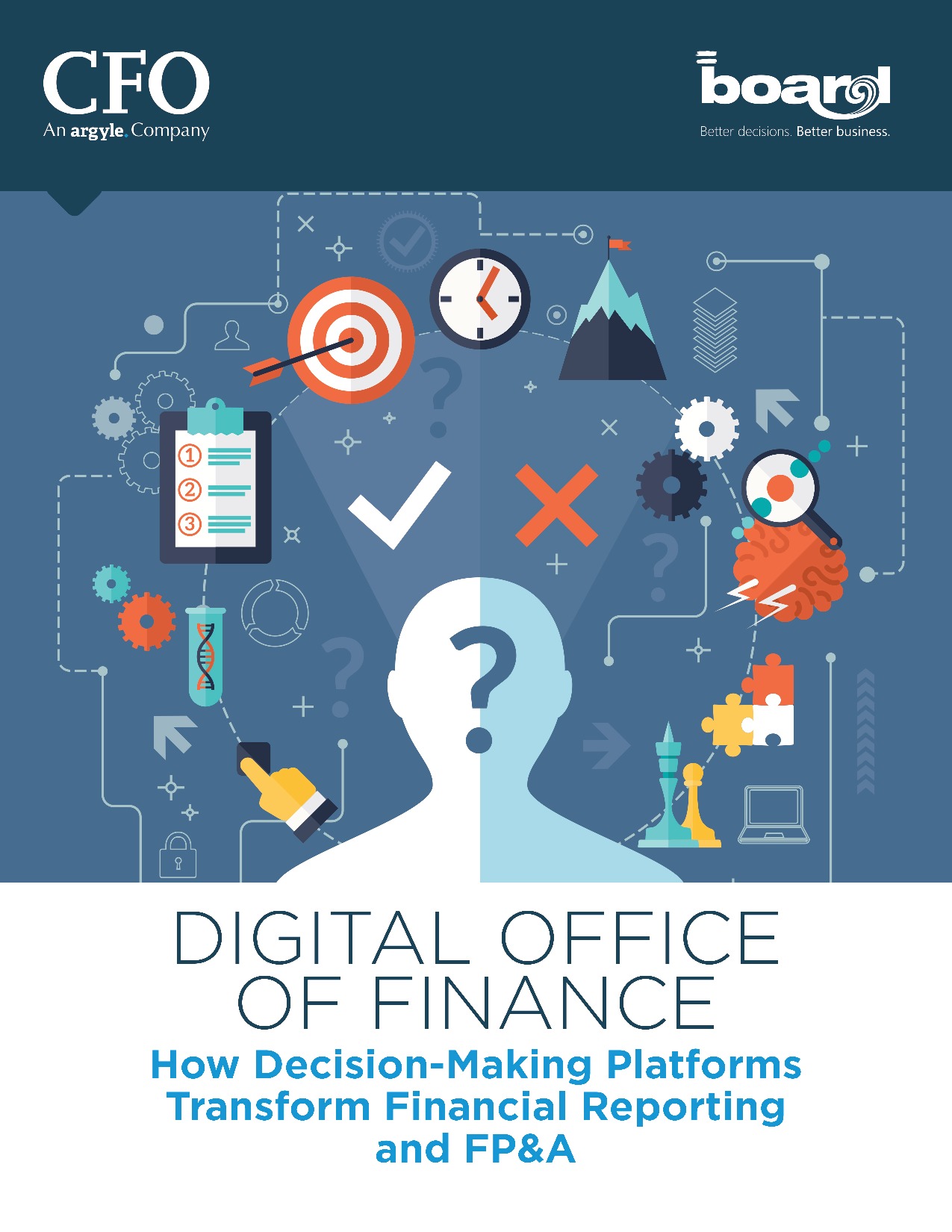 Complete the form to access the ebook "CFO - How Decision-Making Platforms Transform Financial Reporting and FP&A"