Streamlined Reporting and Forecasting at Harry & David
Increasing accuracy and delivering a 75% reduction in forecasting cycle time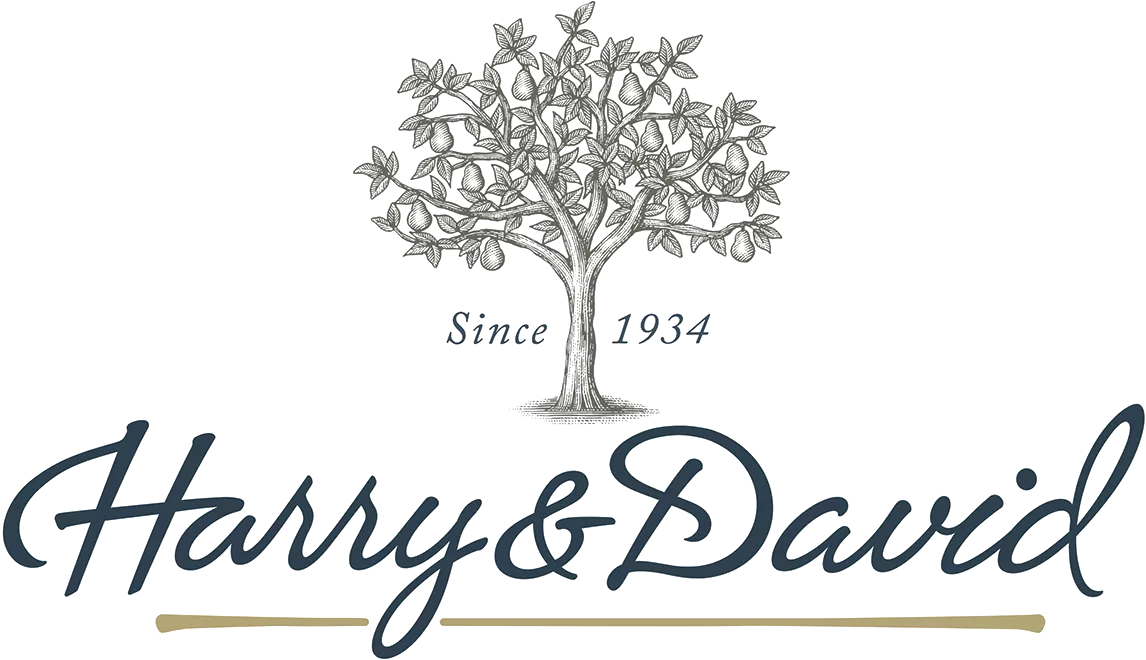 Realizing that the business had become too reliant on manual, spreadsheet-based reporting and forecasting processes, gourmet gift retailer Harry & David chose the Board Intelligent Planning Platform to transform its approach. Using Board, the company has significantly reduced forecasting time, become more flexible and dynamic in management discussions, gained a better understanding of business drivers, and empowered staff to become self-sufficient in conducting data queries.
Read the full case study
Industry: Fashion & Luxury

Department: Finance

Revenue: $648 million

Employees: 8,000

Founded: 1934
Since its founding more than 80 years ago, Harry & David has grown to become America's premier choice for gourmet gifts. From handpicked fresh fruit to hand-packed gift baskets filled with delicious treats, the company is committed to providing premium quality and excellence in every way. With a history rich in agriculture and family values, the Harry & David story started with Samuel Rosenberg, a successful hotel owner in Seattle, Washington, who in 1910 traded his prized Hotel Sorrento for 240 prime acres of pears in Southern Oregon's Rogue River Valley. The Orchards were later taken over by his two sons, Harry and David Rosenberg, who launched their eponymous mail-order (now web-order) gift basket business in 1934.
The Challenge: Over-reliance on time-consuming, spreadsheet-based finance processes
During the digitization of operations over a 30-year period, the Harry & David finance team had grown its financial accounting and reporting largely on Excel. It became apparent that a tremendous amount of time was dedicated to rationalizing and consolidating multiple spreadsheets from across the company into a suitable format for end of quarter and end of year consolidation and reporting. Naturally, the company was keen to replace this manually-intensive process with a more automated approach. The finance team had also recently transitioned to a new general ledger system that did not offer the reporting capabilities that the team required, creating the need to evaluate other financial reporting systems.
On top of analysis and reporting requirements, the business sought a means of streamlining forecasting for its separate departments to drive efficiency in the process.
After an extensive search of available software solutions, Harry & David selected the Board Intelligent Planning Platform to meet its combined reporting and forecasting needs.
"The implementation process for users is straightforward," explains Adam August, VP of Finance. "There was a week-long session where we worked with a training partner to review Board in detail regarding how to set up the databases, how the data relationships work, and so forth. After the initial training, we found it to be easy hands-on with learning, particularly for the core, day-to-day user who is not directly maintaining the databases or the data relationships."
The Benefits: Significant time savings, greater business insights, and increased accuracy of reports and forecasts
Harry & David's finance department loaded the general ledger data into the unified database of the Board platform to create a single point of truth.
Using Board to interrogate this data, the team is now able to easily compile end-of-month reports with variances, as well as project forecasts. Users can quickly drill down into headcount information for a more holistic view of the company's operations, including what is performing well and what may need adjustments.
Additional data sources open up more opportunities to examine data. For example, by linking into the company's payroll system users are able to track vacancy rates and plan merit increases.
Bringing reporting and forecasting together using Board also enabled Harry & David to change and significantly expand its processes. The company has become more flexible and dynamic in discussions around financial performance and potential future plans. Forecast cycles that previously took up to one and a half weeks are now accomplished in two days or less, with less redundancy and a higher degree of accuracy.
The self-service nature of Board, delivered through its intuitive drag-and-drop interface, empowers departmental managers and senior executives to understand their business drivers as well as what's occurring within their market and specific departments. Instead of having to build new reports to answer executive questions, Harry & David's managers are now able to call up an existing report with ease and drill down to the granular details that answer their specific query.
Seeing opportunities for improvement outside of the finance department, Harry & David has also rolled out applications on the Board platform for Sales, Marketing, and Inventory Control, driving an increasingly unified approach and streamlining the business further.
00:00:07Harry & David is a specialty foods retailer, vertically integrated. We started as a mail order catalog company, in 1934, selling as our signature gift the Royal Riviera pear - a variety of a Comice Pear - and then it is just growing over the years and evolved from being a mail order company to largely an eCommerce company now. We also have a retail presence now, some retail stores. We grow the pears, we make a lot of the products that we sell: Moose Munch, cheesecakes, bakery products. We do all of the packing and fulfillment, marketing, merchandising.
00:00:44How has the Board application benefited Harry & David? The Board application has changed our processes by just really making us more flexible, more dynamic. We are more quickly able to answer questions that arise without having to invest a lot of time in building a new report. We can really sort of drag and drop and drill down on an existing report and understand the drivers of our business and what's going on. We're able to complete a forecast cycle a lot more quickly than we were able to before. It used to be that a bottom-up forecast would take us a full week to complete and we're really able to do it now in just a couple of days.
00:01:21What are the specific cases that you use Board for? I think we've done a good job of getting all of our GL data in and use it for our month end, for variances, for reforecasts. But more and more, we're trying to pull in some of the business drivers and the underlying data behind the financials, and roll that into the system so that we can use it more on a driver-based planning. We get package volumes in, so we can look it costs for unit and manufacturing volumes, and headcount. We recently rolled out a headcount planning model so it is linked into our payroll system and we can actually, down at the individual headcount level, plan vacancy rates and merit increases and things like that.
00:02:03How did the implementation process go for users? The implementation process for users is pretty straightforward. There was a week long session where Board sent out a training partner and walked us through it at a pretty granular level of detail. How to set up the databases and how the data relationships work, and so forth. And then after that, it largely became hands-on learning. Especially for the core day-to-day user that isn't actually maintaining the databases or the data relationship. They are really just using the data and trying to build models. It doesn't require a lot of technical expertise. You just kind of are able to, if you're able to use Excel or any other software tool, you're pretty much able to just sort of figure it out. So I think more and more people really dove in and tried to use the tool to improve their processes.They would get pretty excited about it and realized like, "Wow! Look what I can do."
00:02:57How pervasive is Board in your company? We have pretty much everybody within our finance division using it, especially everybody in the FP&A teams, which is about 12 people and then across the rest of the finance division there is probably 30. We are additionally rolling the tool out a little bit more cross functionally today, implementing an S&OP for our wholesale division, so the sales team will end up using it, the inventory team, and some folks in marketing will also be using the tool to understand just the customer-level data, and order curves, and response rates, and things like that.
00:03:38Would you recommend Board to another company? I would recommend Board, definitely, from our experience, especially the customer service has been very responsive. They are there when we need them. If we have a question, it's pretty quick to hop on a Skype call and walk us through, or even log in and help us literally walk through how to accomplish something that we're trying to do. A couple of projects that we have underway right now, we are actually using the consulting services that Board offers too.