Inventory and Sales Data Management at Illinois Tool Works (ITW)
Optimizing data, streamlining processes, and supporting a data-driven strategy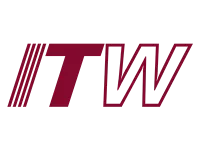 Industry: Manufacturing

Department: All
The Company
ITW (NYSE: ITW) is a Fortune 200 global multi-industrial manufacturing leader with revenues totaling $14.3 billion in 2017. The company's seven industry-leading segments leverage the unique ITW Business Model to drive solid growth with best-in-class margins and returns in markets where highly innovative, customer-focused solutions are required. ITW has approximately 50,000 dedicated colleagues in operations around the world who thrive in the company's unique, decentralized, and entrepreneurial culture. ITW Global Brands is a shared services organization that supports three of ITW's divisions that operate across six different businesses.
The Challenge
ITW Global Brands generates many daily transactional reports as static PDF and spreadsheets making it difficult to drill down into the details on product and customer sales. In addition, the Price Approval processes and Sales Outlook were done "off-line" on spreadsheets and emails causing various versions of the same data and no centralized secure data storage.
The Solution
ITW Global Brands began their search with a high-level evaluation of over 100 software solutions in the Business Intelligence (BI) space. During this process, they discovered Gartner's BI Magic Quadrant which enabled them to focus on 10 leading tools. After extensive evaluations and product demonstrations, ITW Global Brands was excited to choose Board's all-encompassing platform with data analytics, workflow, and write-back capabilities that they could use across the divisions they support.
The Results
Board's capabilities enabled ITW Global Brands to move away from traditional static reporting into a more dynamic drill-down web-enabled dashboard. Applications were developed for the Sales team to provide workflows for the price approval process, data write back applications for Sales Outlook, and dynamic dashboards for sales and inventory. These dashboards and applications provide rapid access to information and have streamlined and secured several processes that were historically completed manually with emails and spreadsheets. Better access to business information has allowed managers to make quicker and well-informed decisions.
"Board has introduced our organization to a flexible Business Intelligence tool that can be used to mine data and create dynamic dashboards with minimal Information Technology Technical Resources. Board combines the capabilities to develop dashboards, work flow applications, and database write back in a single tool. This foundation will allow our businesses to create applications to optimize data, streamline process, and support our data driven strategy," Mike Shook, Director Information Technology, ITW Global Brands.