Integrated Reporting and Performance Management at DB Station&Service AG
Establishing a fully digital strategic control process for 5,400 stations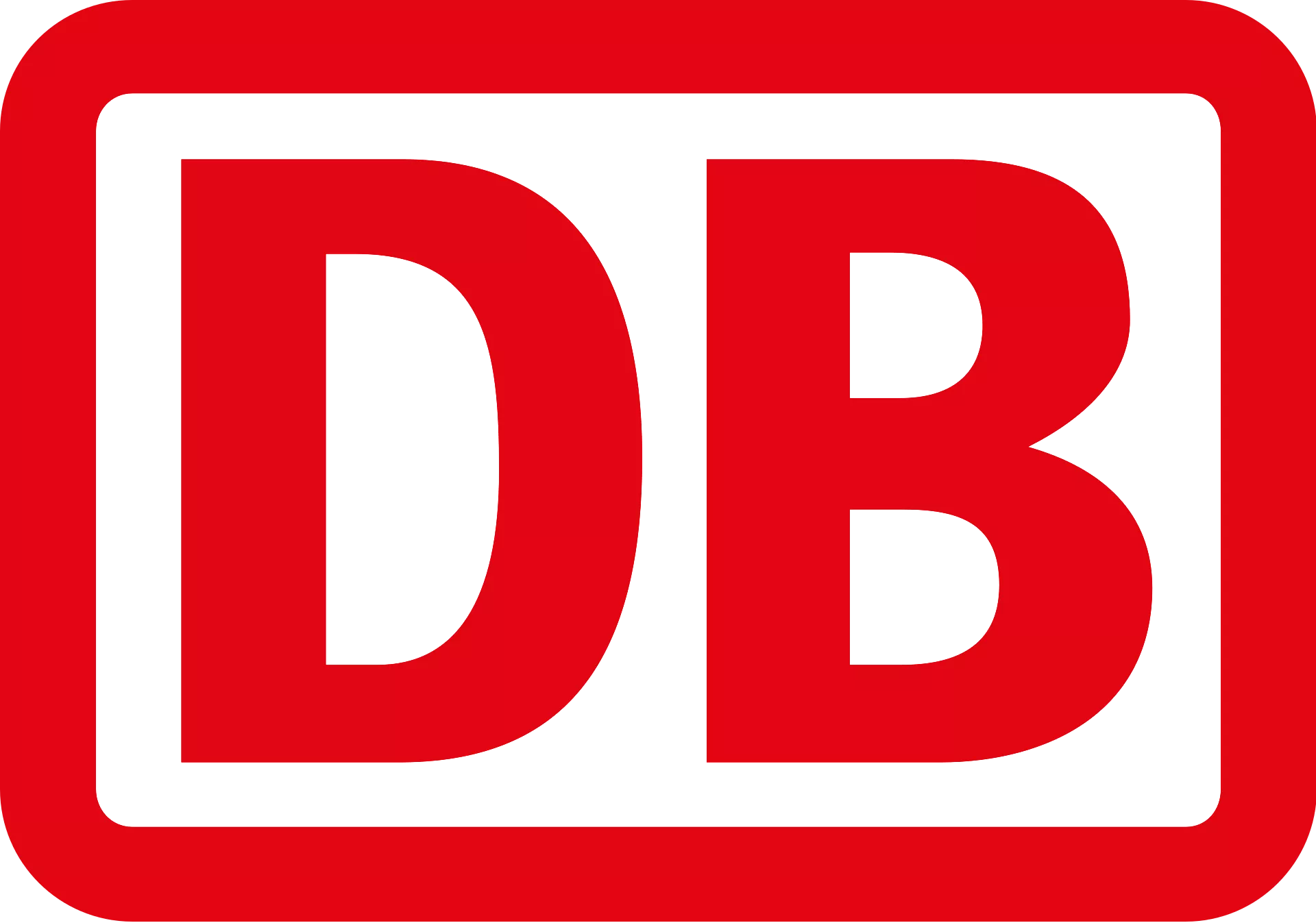 With almost 5,400 train stations under its control, DB Station&Service AG needed real time visibility of performance data to enable the efficient management of services. Using the Board decision-making platform to automatically consolidate data from multiple sources, DB has created a fully digital management control process, enabling it to gain complete visibility of station operations and make better decisions based on forecasted information.
Read the full case study
Industry: Transportation & Logistics

Department: Supply chain

Employees: 6,000

Stations Managed: 5,400

Daily Passengers: 18 million
DB Station&Service AG, a wholly-owned subsidiary of Deutsche Bahn AG, develops and manages around 5,400 passenger railway stations across Germany. As Europe's leading station operator, DB Station&Service provides access to the rail network and mobility services around the train station for more than 18 million passengers a day.
The Challenge: Standardizing station control data across 5,400 locations
DB Station&Service's operations division is responsible for the operational management and development of the train stations, including customer service, cleaning, safety, winter services, and travel information. Onsite Operations Managers face several challenges which include ensuring quality and cost efficiency, providing cost and performance planning, delivering year-round management, and hiring contractors.
Internal control must always be dynamic and provided in real time, rather than being delivered in fixed formats at specific times. Wanting to maintain high service levels, DB Station&Service set itself the challenge of standardizing the company's data management system and front-end platform with a user interface that addressed the target group's specific and individual needs whilst delivering self-sufficiency and data governance.
"Our goal was clear: A holistic solution that provides a full picture of our strategic management system in every control dimension, which is dynamic in terms of time and users and based on homogeneous data management," recalls Christoph Reichelt, Project Manager and Head of Operational Policy, Planning, and Control at DB Station&Service.
With the help of a new management concept, to be mapped in the form of a balanced scorecard (BSC) within a BI solution, the operations team embarked on a strategic transformation process.
To achieve its goals, the DB subsidiary needed a platform that could not only map strategic control models (BSC) and dashboards but also merge and provide data from a wide range of sources and in a wide variety of formats in real time. An extremely dynamic reporting system was called for, with data entry and comment-sharing options.
The Solution: A unified platform providing access to all performance data
In an in-depth selection process, more than a dozen solutions were evaluated and tested on real-life examples with a use case. With its all-in-one approach and ability to write back to core legacy systems, the DB subsidiary was drawn to the Board decision-making platform, which seamlessly integrates Business Intelligence, Planning, and Predictive Analytics in a single interface.
In the project that followed, data on finances, processes, customers, and innovation was merged and aggregated in the Board database from several different sources. Now, all the information can be accessed centrally in Board with just a few clicks.
The Benefits: Real time visibility, forward-looking insights, and a digitalized strategic control process
The new Board-based solution carries out background calculations to show early and late indicators, and a traffic light system based on KPIs makes the need for action immediately apparent. The analysis of possible measures for early counter-control can then begin onsite immediately. One example is lockers; with the early indicator of the availability rate of lockers, the team can forecast the proceeds from locker use for the following month, based on the late indicator.
Upcoming project stages will include the addition of detailed functions such as saving action plans and sharing commentary. The number of users is also set to grow thanks to a plan to open up new areas of the application, such as cost center planning and rolling forecasts, further improving dynamism and responsiveness across teams.
"Above all, the application supports us by integrating our analysis and reporting processes with forward-looking functions like forecasting and planning. We work on the same platform all the time for all our analyses, evaluations, comparisons, and conversations around our data, and the support we get from comments and workflows could not be better," comments Christoph.
The DB subsidiary also benefits greatly from a fully digital strategic control process, with up-to-date data in a wide variety of dimensions and measures that helps the teams meet their targets.
The implementation process was based on a 'coaching' methodology. The DB team took over the project along with most of the tasks and adopted it under the guidance of Board consultants. As the programming-free Board platform is extremely flexible and easy to administer, the DB team will be able to further expand the solution without assistance in the future.
00:00:06We are a subsidiary of Deutsche Bahn - to 100% - and we are responsible for all the 5,400 stations within the German train system. We have been doing that every day for approximately 20 million customers, and with 5,300 employees. We have three organizational layers. That means we have a headquarter, we have seven regions all over Germany, and within those seven regions we have 46 station managements in total - that are really responsible for executing those services and those topics to the customer.
00:00:40I am the Head of Principles, Operations, Planning and Control. Coming to the project itself, we took the decision to implement Board as a Business Intelligence solution in our company and we had two clear results we saw at the beginning of the project that we wanted to achieve in the end.
00:00:59The first one was having a digital dashboard that visualizes our data to provide anything that is necessary to have real performance management process within the company. And the second one was, in a second step, to enlarge this solution to a solution that enables us to perform the integrated and rolling planning process. So the message and the scope of the project was very clear. We wanted to start a transformation and the transformation did not only mean buying a Business Intelligence solution, implementing them and digitizing the state we had. For us, it meant to really establish a complete process of performance management.
00:01:39The three crucial points we wanted to attack were clear: we needed a strategic framework that gave us a focus in which dimensions we wanted to look at the topics we are managing. The second one was: we wanted to derive from this strategic framework a very focused, slim KPI set that really described and reflected what happened outside of stations and not any possible process around it. And the third thing was: we wanted to establish a clear process of performance management within the organization. So, changing responsibilities,assigning roles to people and functions in order to improve the business in the end.
00:02:20I think it is still important to know that the dashboard we wanted to build should reflect the value stream of what we are producing every day and the crucial challenge in the end is to bring all of that together. When you think about data structure, and even more about the structure of a dashboard, to bring all those things together you want to reflect the value chain with many different indicators and units. That is quite a challenge when you come to the topic of benchmarking and comparison of performance and indicators.
00:02:50So we created one single point of truth that is reliable and where we know we have a data management and a database we really can work with. We have a clear process of who is doing it, when and that it takes place a quality check before - so we don't have the situation anymore that seven different people in seven regions are starting to type in data in Excel and nobody knows who did what, when. We have a clear single point of truth of data.
00:03:18We developed a strategic framework, or a strategic structure of our business, within the operations division. We needed a clear focus within operational controlling to see what kind of dimensions we wanted to look at for every single topic. Looking at the financials, looking at the process topic, looking at the customer, and the innovation view for every single topic. Looking at those four dimensions for cleaning, for security, for service, and so on. That gave us a clear framework that was necessary in order to derive, in the next step, a really focused and slim KPI set.
00:03:52You need a framework and something that helps you to focus that. Because, in the end, we want to have a product which offered to every user - no matter whether it is the CEO or an employee within a region - to have one visual surface for that customer. We didn't want to have different solutions for different roles; we wanted to have one visual surface for everyone. We opened this topic to the complete organization and we took in our local Heads of Operations, our employees from regions and stations management.
00:04:23This is the home screen - our aggregated surface of the dashboard we are working with today. Looking on financials, looking on processes, looking on the customer perspective, and looking on the innovation perspective for every single topic: for cleaning, for security, for service, for information in the system within Board.
00:04:40We cannot only deliver information out to the organization, we can also write back this information and see in Headquarters how this performance develops. We attacked the data management topic and we have a single point of truth today for data. We are not discussing anymore about data and whether it is right or wrong. We just skip that point and we save lots of time for having professional data management.