Integrated Business Planning at Boiron Italia
End-to-end planning to support decision-making in the pharmaceutical industry

The European leading pharmaceutical group, specialized in the production and sales of homeopathic medicines, needed an innovative technological solution to improve planning, forecasting, analysis, and reporting across the organization.
Using the Board Intelligent Planning platform, Boiron Italia created a workflow-based planning and analytics environment, achieving high data quality, outstanding flexibility, and automation. Adopting an integrated approach with the Board solution, Boiron Italia runs a planning process across all departments, while generating a full monthly forecast based on information coming from each area of the organization, such as production, logistics, and the Office of Finance.
Read the full case study
Industry: Personal Care, Pharmaceutical & Healthcare

Department: All

Product range: +2,500 items

Employees: 3,500

Pharmacies: 24,000 (including OTC pharmacies and wholesalers)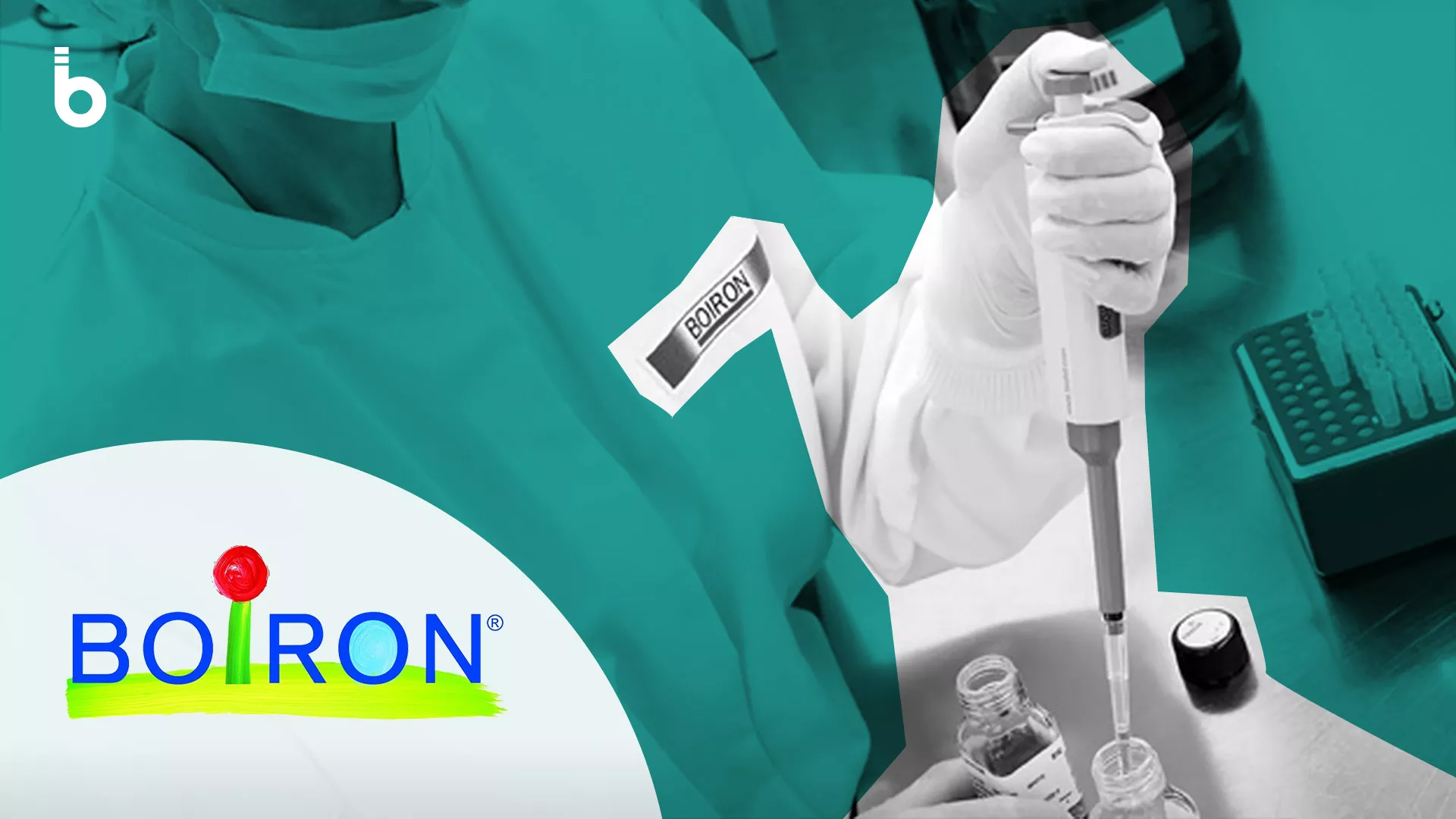 Founded in 1932 by Jean and Henri Boiron, Boiron is a leading French pharmaceutical company specializing in the production and sale of high-quality homeopathic medicines. The group is listed on the stock market, operates in about 50 countries, and has over 3,500 staff.
Boiron has always passionately and rigorously committed themselves to developing homeopathy worldwide. The company pursues this aim with a vision of health based on the motto of "treating without harming" – using safe and reliable homeopathic medicines, food supplements, and health products with a devotion to a personalized approach that puts the patient centre stage.
Boiron has a dedicated subsidiary in Italy with a staff of 170.
Customer Profile
operations in 50 countries with 21 subsidiaries and distributors
3 production sites (in France)
3,500 staff
over 300 million patients worldwide, taking homeopathic medicines
over 400,000 health professionals worldwide, practicing homeopathy
product range of over 2,500 items
market of 24,000 pharmacies, including OTC pharmacies and wholesalers
The cornerstones of optimum planning
As a group subsidiary, Boiron Italia is highly structured in terms of business processes. Closely connected with the production side of the business, which mainly takes place in the group's facilities in France, the Italian headquarters is structured to handle distribution, commercialisation – including both the sales networks and medical/scientific information networks – and the full range of business support activities carried out by the headquarters. This involves a substantial amount of planning, reporting, analysis, and forecasting to meet pharmaceutical market requirements.
Boiron has a very varied product range, made up of about 2,500 items and a very broad customer base – consisting of pharmacies, over-the-counter (OTC) pharmacies and pharmaceutical wholesalers," explains Stefano Deiana, Head of Management Control at Boiron Italia. "We operate in the OTC pharmaceutical sector (among others), which is a very competitive market, subject to volatile demand and substantial fluctuations in prices and business activities. Effective management and planning are therefore vital in our sector.
Over the years, Boiron Italia's Management Control team has identified certain key requirements for its organization. Firstly, they always need full control and full knowledge of the company situation. Planning and analysis, with this in mind, are backed up by consistent, complete information regarding sales, distribution, production, operations, and economic and financial performance. As Stefano Deiana explains,
Our reports – which also go to the group's general management – need to combine an overview, on a large enough scale to be meaningful at company and top management level, with detailed breakdowns right down to individual item level.
It is also extremely important for Boiron to provide reports quickly, with the information set out in a flexible yet accurate and certified way. Speed is vital because the Boiron Group is stock market listed so must legally interact with the markets transparently. Additionally, when working in a highly competitive industry, speed keeps organizations ahead of the curve in market trends, a major business advantage.
All of these management requirements are incorporated into the planning process, as Stefano Deiana explains:
Starting with the plan, we proceed in line with it and analyse deviations periodically, so that we can react and re-plan accordingly, on the principle of continuous improvement. This is why, over the years, our planning and forecasting process has increasingly come to involve all business services, and efforts have been made to integrate them. So, Board's Integrated Business Planning (IBP) approach proved a perfect match for our approach.
Areas for improvement
Planning at Boiron Italia is done by the Management Control team. The process begins with a business plan which is then incorporated into a budgeting process. This starts from the sales budget; inputs for all other business areas cascade down from it. This enables Boiron Italia to determine budgets for logistics, (with a forecast of procurement and a valuation of the cost of goods sold), human resources and personnel administration, and other key business functions for all company departments.
At the same time as adopting this planning process, the Management Control team also introduced an organizational change: each service became responsible for the budget for each of its cost centres, explains Stefano Deiana. "It's not until a later stage that we in the team collect all the information (figures and feedback) sent to us by the departments, carry out the various analyses, and create a concise income statement. This enables us to send a summary to general management, setting out all necessary information to be able to make quick decisions, as well as focusing on the essential points that need to be raised with the group's management.
To support this planning process, Boiron Italia used to have an IT architecture and workflow that was well structured but hampered by the technological limitations of legacy solutions before Board. In particular, there were difficulties in the forecasting phase which slowed the delivery of annual forecasts. Ideally, there should have been one forecast per month, but with the legacy platform it was more realistic to produce three forecasts per year. The problem stemmed from each department processing its own data in a different application and then had to transferring it to the main system in order to have access to the other tools required to complete the forecast. In the specific case of the sales area, the previous system was too rigid, as Stefano Deiana recalls:
"On the previous system, it was not possible to make changes in the selected product-customer forecast level. But in our industry, in many cases, being able to focus on an individual item or on certain clusters makes a huge difference in understanding market trends. That's why we had to use countless Excel worksheets, which then had to be put back into the main system."
Cost management presented a similar problem. Using a different module on the previous system, Management Control used to provide a "cost sheet" for entering the costs of each department. Once the data is received, the Management Control team then enters the proposal and reference data for the forecasts, provided by the managers of each department, using a range of different applications. Finally, after collecting the forecasts, Management Control consolidates the data from the different applications. Each data input operation was highly time consuming but, more importantly, it was difficult to maintain consistency and quality of data across the large number of input operations.
It was a long and laborious process," says Deiana. "Because of all these data input operations, accounts could easily get out of balance, compromising certification and data quality, and causing unacceptable delays in the processing of final forecast reports. Basically, it used to take about a month to complete this type of process. While this might have been acceptable at the budget stage, it was way too long to wait for forecasts during the year, so we only managed to do two or three forecasts per year, rather than meeting our target of one new forecast every month. In an industry like ours, where things change very suddenly, it was vital to speed the process up and shorten forecasting times to just a few days. Put simply, if planning information was not made available before the end of the month, it was too late.
Further to this, if, with the old system, one of the revenue assumptions set out at the beginning of the month changed, which was highly likely in such a volatile business environment, the Boiron team did not have the flexibility to change planning easily. All too often, the team would have to go back to the beginning and retrace the input of operations again, including all the aforementioned issues with this.
Flexible planning with uncompromising data quality
Once the problems and areas for improvement had been identified, Boiron Italia decided to make a start on design work with SDG, a Board partner, while simultaneously undertaking a software selection process to identify the planning, forecasting, and reporting solution that would best meet the company's needs. The Management Control team set about drawing up a list of imperatives:
We established a number of essential features that the planning process had to have," recounts Deiana. "First of all, we wanted to implement a single work environment to be shared between all departments, so that we wouldn't have to transfer data between departments, and so that we could share the same database and work together on the same information assets. Secondly, we needed a more agile and efficient system of workflow management. Lastly, we need the system to be capable of working very fast, with information updates at daily intervals. To meet these criteria, the planning solution had to deliver very high performance, both in terms of flexibility and automation.
It was extremely important to have flexibility at forecasting level. The sales team and Sales Director need to be able to adjust the volume they produce forecasts, so that – depending on the period and the prevailing business requirements – they could focus on product groupings or individual items, or on clientèle clusters or specific customers. But this flexibility had to be achieved without compromising data consistency. As Deiana explains:
We needed a robust tool that wouldn't force us to choose between flexibility and data quality – we wanted both! And this was possible with Board. Other solutions on the Performance Management and BI market often prioritise flexibility, to the detriment of information consistency; or prioritise data structure, to the detriment of flexibility of analysis and vision. What's more, the tool we were looking for had to have automated capabilities, both for information management and for the process of allocation, by means of drivers, to ensure rapid forecasting and hence prompt action on the market.
The Management Control team oversee the applications built on Board, since they are responsible for managing and supervising the entire planning process. However, Board is used throughout the organization, across all departments including the Office of Finance. One of the strengths of the Board platform is its ability to combine strategic and financial analysis and planning with non-financial and operational analysis and planning.
It's not easy to get people who don't deal directly with management control involved in economic matters, but over the years we've managed to build a common language," points out Deiana. "I have to say that even the departments most reluctant to be involved at first now appreciate having a panel on Board that enables them not only to keep track of the economic aspects of their budget but also to plan their own activities.
Each Department Manager is in charge of the budgeting process within their area, which helps to promote a corporate culture of accountability in relation to cost control and management.
Board has been a huge help to us in getting the departments – even the ones least connected with Management Control – to understand the importance of cost control," explains Deiana.
Being directly responsible for managing their own economic impact on business performance has made the stakeholders of decision-making processes, even those not specifically related to finance, more accountable,- says Daniel Levasseur, CIO at Boiron Italia. - In fact, this is one of the advantages of Board's design: it has a flexible, intuitive interface that means it can be used effectively in the most finance-related environments, as well as in the IT department and in the more operational areas.
The IT architecture for planning
The implementation of Board at Boiron Italia followed two fundamental prerequisites from the IT point of view: integration and data quality. As far as integration is concerned, Boiron's aim was to combine multiple applications and platforms into a macro-system, where Board would play a pivotal role, without having to adapt business processes to the information systems and software applications. Instead, Board would do the opposite and shape the tools to be used around the business logic they are designed to serve.
The architecture on which information management, planning and analysis is now based at Boiron reflects the requirements of the organizational and decision-making processes and the activities that people carry out in practice on a daily basis," says Daniel Levasseur. "The integration between the various systems and solutions is not merely technical, in other words transferring data from one platform to another; it's something much more significant. Basically, it's a single working environment, which combines cloud-based systems and applications (designed mainly for Group use at international-level) with local systems and applications (relating to the Italian subsidiary only, for example), without sacrificing continuity or sharing, where information is exchanged automatically, without the need for any manual intervention.
With its unified environment, Board has become a key platform that Boiron could immediately take advantage of. Board brings a new approach to unification, logic standardization, and process automation. Just as Board enables analysis, planning, and forecasting across all data collected across all organizational stakeholders in the decision-making processes, Boiron's information ecosystem is based on a solid, comprehensive data baseline.
The second prerequisite noted above, data quality, is supported by a high-performance Data Warehouse:
We see the Data Warehouse as more than just a repository for "raw" data. For us, it's a place for storing cleaned, corrected data in a structured way, ready for use in subsequent operations," continues Daniel Levasseur. "In view of the complexity of our information assets, in fact, we have decided to make every effort to have a Data Warehouse with certified, monitored, secure information, with which to build data marts and other analysis objects.
With a solid database, Boiron can group together and consolidate information from certain business-related areas, according to the company's needs, to use for analytics, planning, and forecasting on the Board platform. Data governance and data quality remain cornerstones to this approach.
At information level, Board is fed by the Boiron Data Warehouse, through the company ERP (JD Edwards) and CRM. In turn, Board feeds the Data Warehouse with data processed on the Decision-Making Platform.
There is a Single Version of Truth, which, among other things, eliminates the time-consuming operations and errors caused by redundant manual data entry tasks. Even our auditors were impressed by the quality of our Data Warehouse and the systemic architecture, of which Board is one of the main solutions - Levasseur points out.
The Board project took about 8 months to implement (from kick-off to go-live), which is quick, in the opinion of Boiron's CIO, considering how ambitious the project was. The Intelligent Planning Platform was incorporated into a complex macro-system of solutions to extend its use across mutliple areas and company functions, including all cost centre managers. In the words of Boiron's CIO:
The Board project was very agile in the way it progressed. It consistently followed the roadmap we had outlined for Boiron, and – even more importantly – it never interrupted our budgeting and forecasting processes. In fact, we managed to remain fully functional even during the platform deployment. This also enabled us to carry out a kind of double-check with production, to work out which aspects of planning and analytics applications to adapt and improve, according to the needs of the organization. During the completion of the project, we therefore had a "turnkey" system.
Flexibility at work
The planning environment in Board is shared. Managers of each planning area (such as sales or logistics) see their "world" profiled to a certain level of access and visibility (partly due to company privacy policy) according to their dedicated user profile. This does not mean everyone is closed off in their own area; sharing is made possible by a summary panel. Instead, everyone is responsible for their own planning area to ensure that the decision-making processes are not fragmented. In fact, the Management Control team has designed a control panel that supervises the various areas of the company, such as sales planning, logistics, marketing, payroll and personnel administration, and cost centre managers.
The planning method used in the sales area is a good example of how Board makes Boiron's decision-making process flexible, in full collaboration with the Management Control managers:
Let's look, for example, at a forecast generated by the sales department based on turnover for a given point in the year. Individual items still lie at the root of the process, but the Sales Managers can modify their groupings to meet business review needs, with the support of drill-down capabilities that reach the most granular detail," explains Deiana. "What's more, the Sales Managers can use Board's "split & splat" function to reallocate forecasts on all "leaf" elements, by means of drivers that consider historic sales data. With Board, this type of grouping and feature can also be applied to customers, thus creating variable clusters of customers.
In this respect, the benefits of Board include the automation of calculations, for example. driver-based reallocation is done automatically.
As for drill-down capabilities, Boiron's CIO points out that Board is capable of high granularity, reaching right down to, for example, an individual line of a customer order or supplier order, or an individual line of an invoice, or an individual warehouse transaction, or an individual accounting record. According to Levasseur,
It's up to the user to decide what level of detail they want to go down to, but with Board it's possible to combine this with a broader vision, with aggregated views or maximally granular analyses.
Board's flexibility at Boiron Italia can also been seen in reporting processes. Going back to the sales area again, Board receives real-time information from the marketing departments that deal with product launches or pricing changes. This information is then also sent to the sales area so that everyone can operate in a single work environment. The logistics area, in turn, checks the stocks of the various products, generates purchasing forecasts for future months, and applies any logistical constraints to the stocks. This information is also shared with the sales department, and – thanks to Board's unified planning and reporting environment – evidence of this information appears in the sales area reports in the form of alerts to check the availability of certain products.
We've used the Board platform to create a dedicated reporting process for the sales area, which goes beyond the forecast area and is updated every day on the basis of sales orders, in real time, thus showing us the actual situation compared to the daily plan, and enabling us to enter other data, such as pharmacy sell-out data, Deiana confirms.
Planning with the fullest possible knowledge
Board has also been used to create a panel for each cost centre manager, which is automatically fed with definitive accounting data for a given month. This application has turned out to be very useful for cost centre managers at Boiron Italia because a whole series of important information for the company's decision-making process is pre-entered in the months that follow the one being scrutinized.
For example, using the Group's business management application, we enter all the Direct Purchase Orders (DPOs) expected for future months. So, using the Board application for cost centres, each manager has constant sight of a cost that they have already committed for future months, and therefore has a clear idea of whether or not their planning is "spacious" enough to be confirmed," explains Deiana.
It is worth noting that cost centre managers not only have sight of purely accounting-related data but can also view details, including non-financial operational data, such as information about DPOs. This data is drillable into cost accounting to identify the destination of certain costs within an account. Board also provides the benefits of visibility and full awareness by means of a dedicated workflow management panel for Management Control, where the platform acts as a "control tower" for the various planning setups in use at any given time of the year, while also providing evidence of data start-up dates, sales data, accounting data, and warehouse data.
Thanks to Board, we have a clear picture at all times of which planning processes are in progress and what information has been loaded, for each planning phase: start-up, parametric and setting, sales, marketing, logistics, and the cost accounting phase, in other words the phase that involves all the cost centres," explains Deiana. "From this panel created on Board, it is easy for us to open and close the planning process for a particular department within the group; uploads between one area module and another are automatic, and we can keep track of changes made at a given moment by an individual user or individual departments.
Once the accounting phase has been closed, the Management Control team uses Board to send semi-automatic feedback to all cost centre managers in the form of intuitive, easy-to-use reports tailored to the profile of the user. In turn, each cost centre manager can send Management Control a statement of their actual situation compared with their planned situation and highlight any deviations. This means that both the cost centre managers and Management Control team are fully and immediately aware of any deviations, so that contact can be made with the various stakeholders in the decision-making process.
Now we can request feedback immediately and receive comments on these deviations, so as to get as clear an idea as possible of their type and extent, and start devising corrective action," says Deiana. "I would also like to stress that our income statement is "live", so to speak: as soon as the planning is done we can see the results and how they change in our income statement. This means we can respond during the planning process to implement any corrective action.
Before the company started using Board, it used to take about a month to close this whole process. Now, Boiron manages to carry out end-to-end planning between all its departments and close a full monthly forecast within just a few days.
When we say 'full forecast' we mean a forecast that takes account of each business area and all the services, i.e.: accounting, production, logistics, cost centres and finance, explains Deiana. In the case of logistics, we also use Board to launch procurement planning and production requests. By the end of the second working day, we close our turnover and balance the values between our sales, warehouse, and accounting transactions. On the fourth day, we close our costs in accounting (including for statements to the group's central management and reports for the markets) and also receive feedback on any deviations between the actual situation and planned situation. Under this timetable, by the end of the eighth working day of the month, we manage not only to close the planning process and generate a full monthly forecast but also give General Management a clear picture of any deviations and what we think should be done about them.
Managing unforeseen circumstances and emergencies
By using Board during an unexpected event of huge worldwide impact, like the COVID-19 pandemic in early 2020, the Boiron Group saw further confirmation of the Intelligent Planning Platform's capabilities. In fact, just before the outbreak of the emergency, Boiron had already consolidated the processes of reporting, planning, budgeting, and forecasting, and promoted a set of best practices for use of the software throughout the organization. As a result, the fact that the pandemic revolutionized every priority and activity planned up to that moment did not interrupt the logic of the processes, or interrupt business continuity, or even make it necessary to add new features or applications to deal with the situation. As Deiana explains:
Our planning on Board already had all the necessary features and flexibility to deal with changing market needs. The pandemic certainly had a major effect on the OTC pharmaceutical market, in which we operate. For example, we had totally unexpected peaks in demand and a high degree of volatility with regard to individual items. As a result, we had to review all our production planning with the Group, and we had to re-plan all our promotional activities, re-allocate resources and review our profitability. But the Management Control team, the general management and all the department managers agree that the planning process built on the Board platform already had all the flexibility and automation that we needed to manage the changes, even the most unexpected ones. We didn't have to change anything substantial in our planning process or change the nature of our business logic.
In fact, Boiron was able to concentrate on individual items and certain clusters of customers during the emergency by taking full advantage of Board's flexibility and the aspects of the platform that best met these needs, while also monitoring business performance against existing plans.
"We managed to re-plan all our production and distribution and all our activities in an incredibly short time. Board has given us speed and flexibility, while ensuring consistency and integration between all departments," confirms Deiana.
During the global pandemic, Board proved to be useful for enabling individuals and departments to work remotely, which almost all staff had to start doing.
Platforms like Board have proved to be really useful in this respect, because they're designed and developed with a technology that enables remote working, even in highly complex situations, where people have been separated from their habitual "physical" place of work, - said Levasseur.