American Refining Group
ARG produces analytical applications in record time with Board Intelligent Platform, leading to faster business decision-making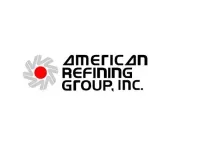 Industry: Chemicals, Energy & Utilities, Oil & Gas

Department: All
"We were particularly impressed with the broad range of reports and analyses we could create in record-setting time." Brian J. Zolkos., CFO ARG
The Company
American Refining Group (ARG) is a Pennsylvania-based refiner of American-sourced petroleum products. The resulting product is converted into a wide range of petroleum derivatives, including high-quality waxes, lubricant base oils, gasoline, and fuels, as well as a variety of specialty products. The refinery has a rated capacity of 11,000 barrels a day.
The Challenges
Prior to December 2012, ARG's Enterprise Resource Planning reporting functions were found to be very weak and time-consuming. Like most manufacturers, ARG's Finance office needed to efficiently and easily combine and analyze data pouring in from multiples departments and offices throughout the company as a basis of decision management by executives.
"It was very difficult to easily and quickly 'slice and dice' information from sales, operations and finance departments, and even more onerous to devise Key Performance Indicators and create dashboards on which we could track them," said ARG CFO Brian J. Zolkos. "Downloading information from our existing ERP system was, to say the least, quite challenging, and simply took too long."
The Solution
ARG began the search for an easy-to-use enterprise decision management platform that would be flexible and agile for budget planning and finance applications with multiple connections to many diverse databases. It also needed to facilitate queries and the rapid creation of reports and dashboards.
After evaluating IBM Cognos, Tableau, Board International and Qlik, ARG selected Board International as the best platform to meet their needs.
"We were particularly impressed with the broad range of reports and analyses we could create in record-setting time," said Mr. Zolkos. "Once database connections are made, it's extremely easy to design and produce reports and analyses. Our business partners around the company are amazed at how quickly we can turn around analyses they request, and how Finance is increasing our overall impact on the entire business."
The Implementation
Installation of the Board Platform took one week, after which ARG developers quickly designed and implemented applications to service a broad spectrum of the company's business. With a new team of employees trained in developing on the Board Platform, they developed and deployed applications to produce analytical reports on virtually every aspect of the company's finances, creating financial statements, KPI's, and reports on sales, inventories, costs, margins, taxes, production planning, and expense analyses.
The Benefits
Mr. Zolkos estimates that the Board Platform has saved ARG hundreds of hours and related expenses compared with the time and expenditures spent closing their books at the end of each quarter in the past.
"Moreover, we've improved our decision-making timeline and have been able to redirect more time to more value-added activities."
ARG has also proliferated its use well beyond financial reporting, planning and analysis to other functions like Sales, Customer Service, Logistics and Operations to provide reporting and trend analysis to help them manage their areas more effectively. The reports that the logistics team receives daily have reduced truck demurrage costs (thousands of dollars annually) by planning orders more effectively as well as saving their customer services reps a significant amount of time in managing daily workload.