Press Release
Board sparks business imagination at Boardville 2019
Wednesday, 29 May 2019 - Chiasso, Switzerland and Boston, US
Board International's annual conference inspires delegates to drive digital transformation in strategic, financial, and operational decision-making.
Held in Las Vegas, Nevada from April 14-17 and Baveno, Italy from May 19-22, the events featured keynotes from several leading organizations who are utilizing the Board Decision-Making Platform to drive digital transformation of business processes:
Global fashion retailer H&M discussed how Board has revolutionized the management of its workforce across almost 5,000 stores and 160 KPIs
Multinational electronics company Ricoh explained how Board provides a single source of truth for across its European and Operating Company management information reporting
Deutsche Bahn subsidiary DB Station&Service AG talked about the transformation of operative controlling across 5,400 railway stations thanks to centralized reporting and integrated business planning underpinned by Board
Leading medical equipment manufacturer and training provider Laerdal presented its four Board projects: Financial Consolidation, Managerial Reporting, Project Budgeting & Reporting, and Sales, Marketing, & Service Forecasting
Other technology-related keynotes were delivered by Board partners Microsoft, EY, SDG Group, and KPMG, while thought leaders such as world chess champion Garry Kasparov and Prof. Luca Maria Gambardella from research institute IDSIA explored the impact of AI on decisions.
In addition to the main stage presentations, a range of strategic, financial, and operational breakout sessions provided delegates with the opportunity to gain hands-on experience of using Board to drive digital transformation across their organizations.
"Hearing first-hand experiences from our customers is always so valuable and it is great to see so many people engaged with the Board platform and eager to learn more about its range of capabilities," said Giovanni Grossi, CEO at Board International. "Boardville continues to be a success and next year's event promises to deliver even greater opportunities for knowledge-sharing and learning, so I look forward to seeing what Boardville 2020 has in store."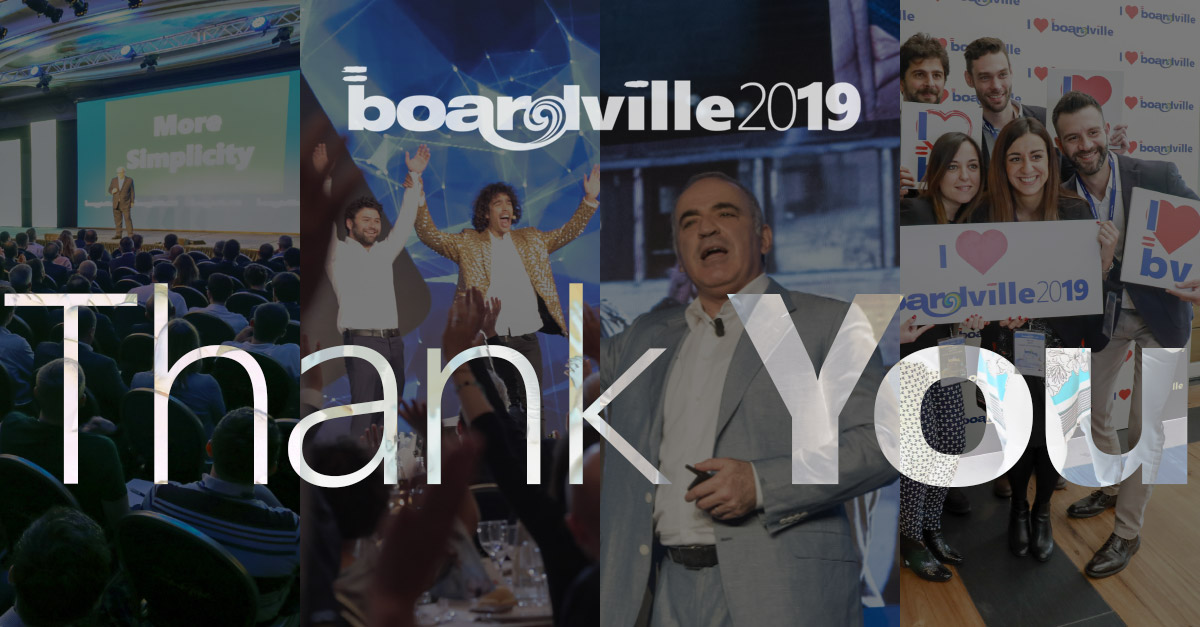 About Board:
Board is the #1 decision-making platform. Founded in 1994, Board enables people to have a transformative impact on their business, helping them to intuitively play and create with data in a flexible, all-in-one decision-making platform. By unifying Business Intelligence, Corporate Performance Management, and Predictive Analytics, the Board platform allows companies to produce a single, accurate, and complete view of business information, gain actionable insights, and achieve full control of performance across the entire organization. Thanks to Board, global enterprises such as Coca-Cola, DHL, KPMG, Puma, Siemens, and ZF Group have deployed end-to-end decision-making applications at a fraction of the time and cost associated with traditional solutions. www.board.com