News
With Board, Kneipp realizes its vision for an integrated Business Intelligence and Corporate Performance Management Solution
Wednesday, 05 July 2017 - Bad Homburg, Germany
Kneipp, the German manufacturer of natural healthcare products, is combining analysis, reporting and planning on software from Board, the leading global decision-making platform for unified BI and CPM.
Kneipp is combining analysis, reporting and planning on software from Board, the leading global decision-making platform for unified BI and CPM. The intuitive and programming-free toolkit within the Board platform fosters self-service implementation.
Kneipp, one of Germany's best-known manufacturers of well-being and healthcare products made from natural ingredients, has a vision: to implement the entire reporting system for all the company's user groups on a single software platform. The company also wants to use the same tool to control and manage all its planning processes: " With an integrated solution for all the application areas of analysis, planning and reporting, we want to put an end to the constant media disruptions and unnecessary process and approval cycles. By pooling and processing all our data and information into a single system, we hope to see a significant increase in efficiency, quality and transparency, " explains Frank Titus, Chief Financial Officer at Kneipp.
One software, one company, one solution :
During the software selection process, it quickly became clear to Kneipp that there are only a few tools on the market that truly and seamlessly combine the worlds of Business Intelligence and Corporate Performance Management. " Unlike most solutions on the market, the All-in-one platform, Board, is not a maze of different, more or less well interfused modules or purchased add-on products, but a fully developed solution that's constantly growing as one unit. That explains the high quality of the product – a crucial factor in our decision to go with Board, " explains Christine Vogel, Organizational Project Manager at Kneipp.
The first step involves creating and compiling reports in Board for the departments of Sales, Controlling, Logistics and Purchasing. The reporting for more specialist areas will follow gradually after that, then a Management Information System. After this first phase, Kneipp will tackle the implementation of planning in Board. Based on its sales planning, the company wants to build other areas up gradually, ending up with a comprehensive and integrated business planning system with workflows and clean approval processes.
Quick fit thanks to self-service BI and CPM in the coaching process :
Implementation is carried out under the coaching process, with each department training a key user to create reports or applications for their department themselves. A handful of IT department employees will also be trained to attach the new data. At the beginning, experienced Board consultants will support Kneipp in the implementation phase, but the idea is that they will gradually withdraw to allow Kneipp to take on the further development independently. " We went for the self-service approach in the coaching process to quickly get to grips with the new software. We want to develop our BI and CPM solution independently, without external advice – that will allow us to implement an agile and cost-efficient system," explains Matthias Häußler, Project Manager at Kneipp.
An internal committee consisting of key users, as well as a style guide and a future KPI catalog will ensure compliance with quality requirements.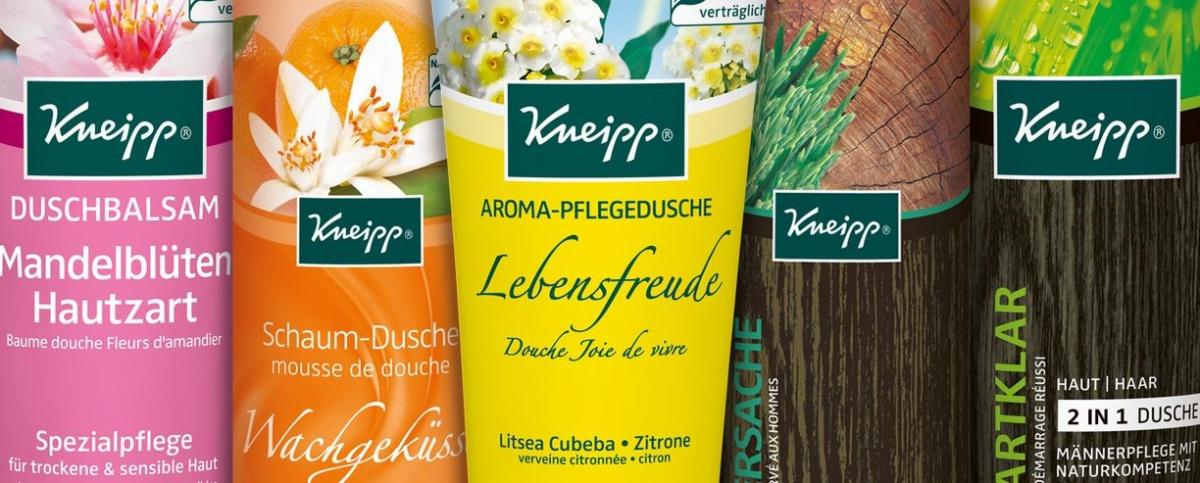 About Kneipp :
For more than 125 years, this traditional name stands for effective, innovative and natural health and well-being products based on the holistic teachings of Sebastian Kneipp. Naturopathic competence and pharmaceutical experience, state-of-the-art production methods and intricate scientific controls have guaranteed the proven quality of Kneipp products over the generations. The Kneipp group, headquartered in Würzburg, operates worldwide with over 600 employees (around 400 of which in Germany) and is a 100% subsidiary of PAUL HARTMANN AG, Heidenheim, Germany.
About Board International :
Board is the #1 decision-making platform for organizations of any size. Founded in 1994, Board International has enabled more than 3000 companies worldwide to rapidly deploy Business Intelligence, Corporate Performance Management and Predictive Analytics applications on a single unified and programming-free platform. The Board platform allows companies to achieve a single, accurate and complete view of business information and a full control of performance across the entire organization, from strategic formulation down to operational execution. Thanks to its programming-free toolkit approach, global enterprises such as H&M, KPMG, DHL, Mitsubishi, NEC, Puma, Rolls-Royce, Siemens, Toyota have rapidly deployed end-to end decision-making applications in a fraction of the time and cost associated with traditional solutions. Headquartered in Chiasso, Switzerland, and Boston, MA, Board International has 21 offices around the world and a global reseller network. Board has been implemented in over 100 countries. www.board.com