Board Lease Accounting
Easily manage IFRS 16 and ASC 842 compliance.
The new IFRS 16 and ASC 842 standards, which came into force in 2019, require organizations to include greater detail in the accounting of rented or leased property and equipment. With Excel spreadsheets not a viable (or compliant) option, businesses are left with the challenge of collecting, managing and reporting on greater volumes of data in line with the new standards.
Board Lease Accounting enables companies to achieve IFRS 16 and ASC 842 compliance for their lease accounts with ease, taking care of the entire process of data management, calculation, simulation, and reporting.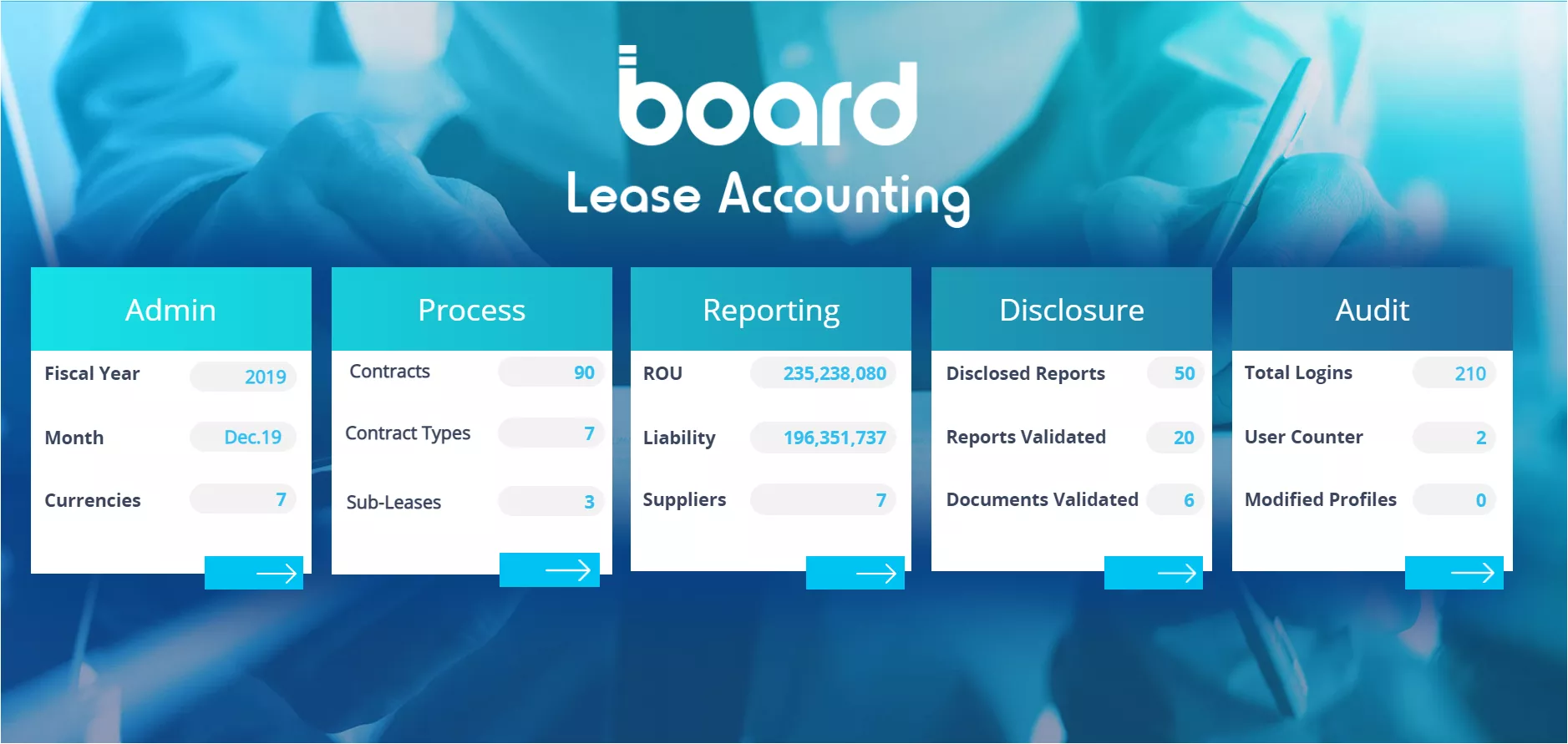 Key Capabilities of Board Lease Accounting
Data Integration and Easy SetupBoard Lease Accounting is a pre-configured solution which integrates easily with existing data architectures 
Complete Process and User ControlA user-friendly dashboard enables easy monitoring of the entire IFRS 16 and ASC 842 processes, an alerting system ensures deadlines are met, and user settings allow for the definition of user capabilities and the segregation of duties 
Flexible ModelingSimulate the impact of different scenarios to ensure you take the best possible decision; all IFRS 16 and ASC 842 calculations are generated by the solution, with full currency conversion capabilities 
Disclosure and ReportingA single lease data repository allows you to rigorously calculate and disclose for IFRS 16 and ASC 842, with built-in BI functionality to visualize and analyze to help you make better decisions
Contract Lease ManagementA fully supported process helps you to easily manage your lease contracts, providing a collection, calculation and documentation base for your accounting consolidation entries
Key Features of Board Lease Accounting
Application controls over processes
User capabilities management
Fiscal period management
Alerting Data Manager
Contract data uploading from different data sources
Contract applicability according to IFRS 16 and ASC 842 checklists 
Different approach available for journal calculation
Automatic Journal calculation
Creation and comparison of unlimited scenarios
Currency conversion at transaction, local or group level
Posting to different ERP systems
Unlimited possibility to create reports, dashboards, and charts
Find out more about how our application can help you to become IFRS16/842 compliant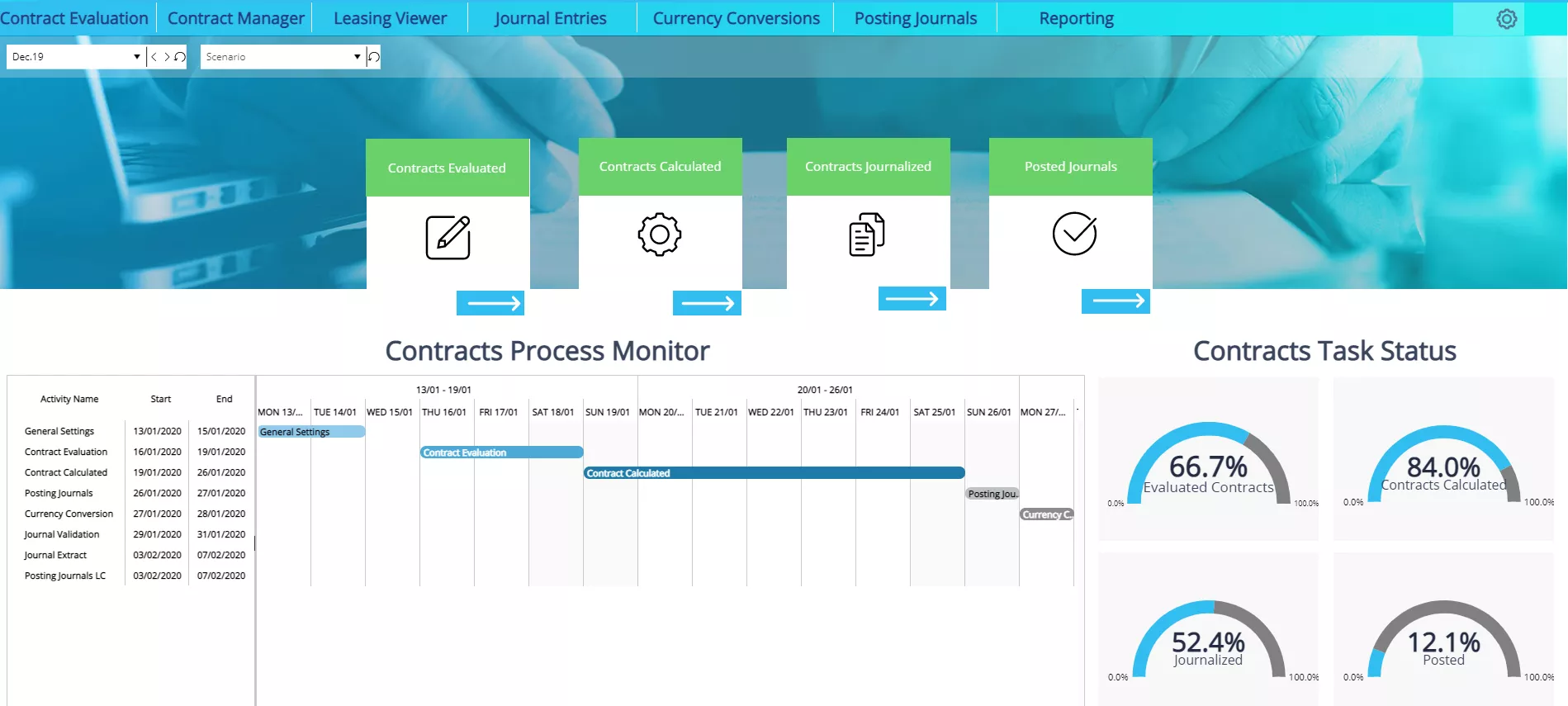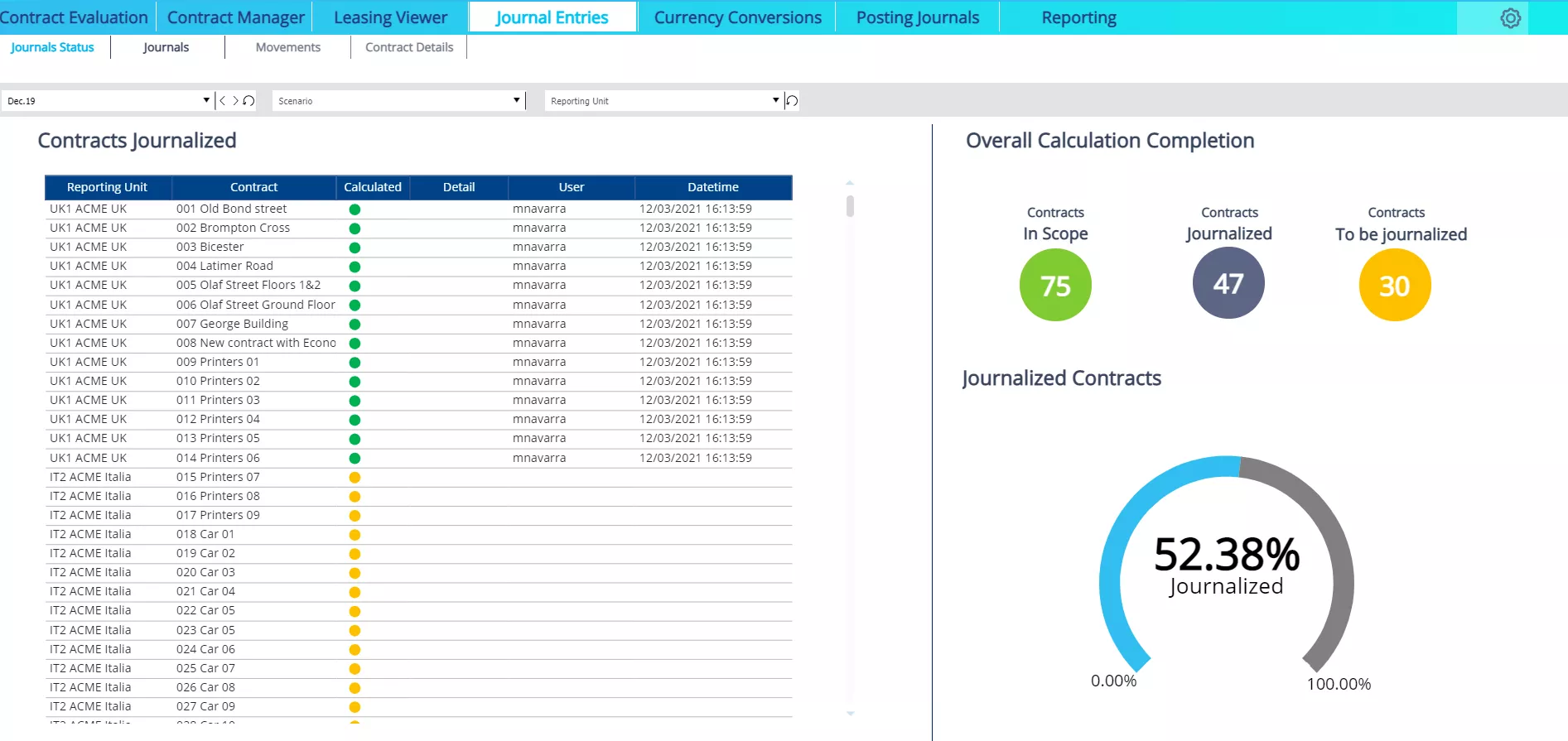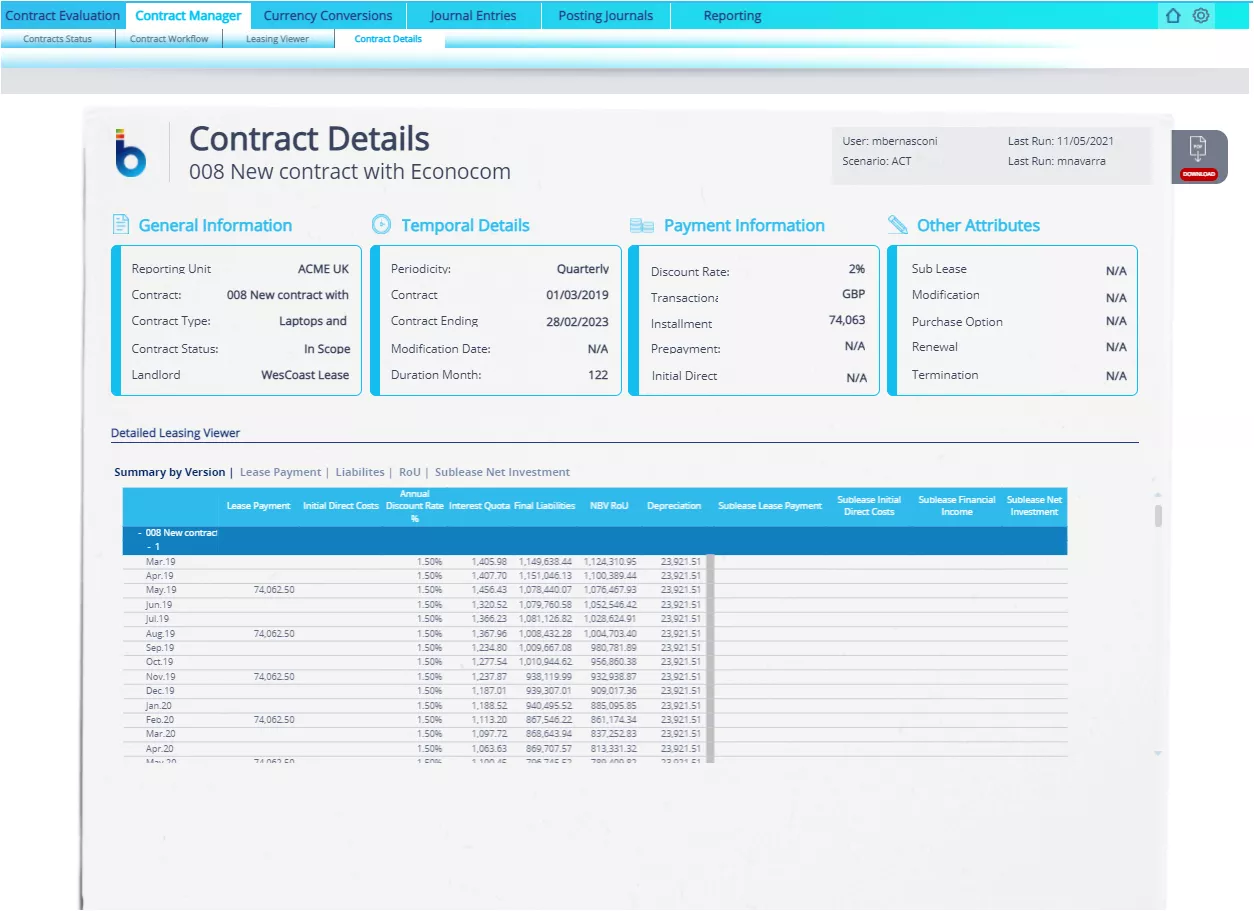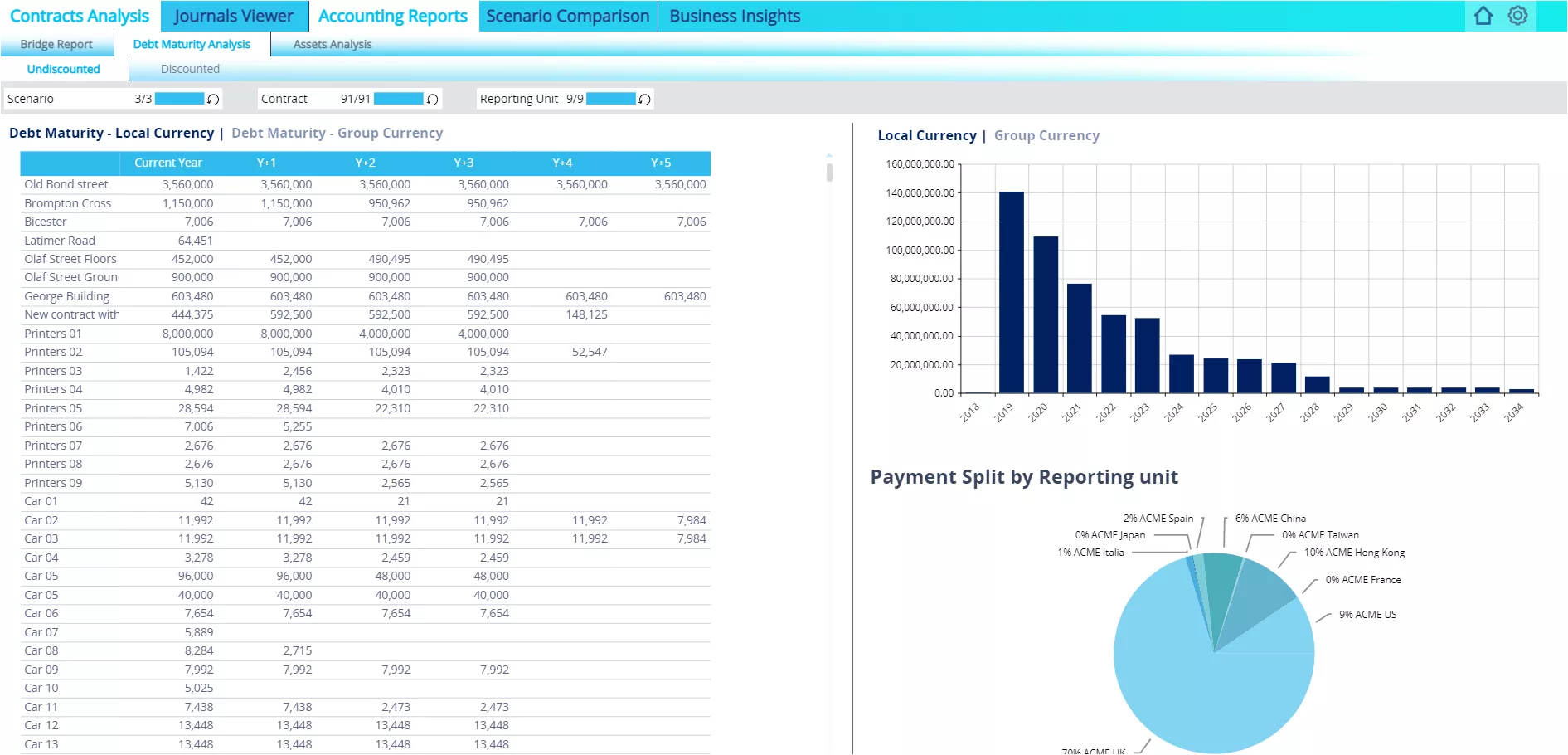 Other solutions from Board