CFOs are in the spotlight again
14 July 2016
The role of the CFO is in the spotlight once again as businesses across the world grapple with the fall-out from Brexit. Boards of management will be turning to their CFOs for data-driven insights to help guide them through the next 24 months. Yet research sponsored by BOARD, FSN's "Future of the Finance Function Survey 2016" (you can get your complimentary copy here), suggests that more than a third of CFOs will rely on gut feel to make decisions.
Of course there is nothing wrong with gut feel as part of overall decision-making. Experience of other financial shock-waves, for example, the sub-prime crisis of 2007/8, is indispensable when dealing with global upheaval on such a scale. But Brexit is an excellent example of how gut feel doesn't pay off. The gut feel of the financial markets was that the UK would remain a part of the EU and the market correction that followed is a direct result of market participants unwinding unfavourable positions. So why do so many CFOs rely on gut feel?
A lack of investment in core financial systems is partially to blame. Over 50% of the 762 senior finance executives surveyed by FSN globally consider they spend too much time on transaction processing, 42% feel they spend too much time on management accounting and 32% feel statutory reporting takes up too much of their time. Put bluntly, finance functions are bogged down in day-to-day accounting tasks with very little spare time for data analysis and decision-making.
Yet the way that companies respond to this crisis will have a profound impact on their prospects for success. Businesses that are grounded in unified information systems that can give them real-time insights as well as accurate forecasts will thrive and take market share, while those that remain wedded to gut feel will be left behind.
So how can companies break free from the shackles of under-invested systems? Fortunately, the research sheds some light on this. The starting point is process standardisation. Organisations that have standardised their processes spend less time on transaction processing, make quicker decisions, spend more time on business analysis, rely less on gut feel and even have time for process innovation. Standardised processes then act as a springboard for automation, enabling businesses to make diligent use of the best technology. And finally, if businesses link customer-facing systems (e-commerce, point of sale, web analytics, social analytics) to back office systems then they tend to forecast more accurately – because they have the full story on which to base decisions.
There is much debate around the changing role of the CFO but before CFOs can change they need to be given the tools their profession deserves. Perhaps Brexit is the turning point.
By Gary Simon,
CEO of FSN and Leader of The Modern Finance Function Group on Linkedin with 46,000 members.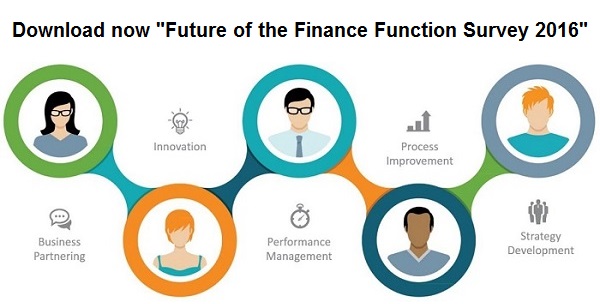 ---