CFOs are in the spotlight again
14 July 2016
The role of the CFO is in the spotlight once again as businesses across the world grapple with the fall-out from Brexit. Boards of management will be turning to their CFOs for data-driven insights to help guide them through the next 24 months. Yet research sponsored by BOARD, FSN's "Future of the Finance Function Survey 2016" (you can get your complimentary copy here), suggests that more than a third of CFOs will rely on gut feel to make decisions.
Of course there is nothing wrong with gut feel as part of overall decision-making. Experience of other financial shock-waves, for example, the sub-prime crisis of 2007/8, is indispensable when dealing with global upheaval on such a scale. But Brexit is an excellent example of how gut feel doesn't pay off. The gut feel of the financial markets was that the UK would remain a part of the EU and the market correction that followed is a direct result of market participants unwinding unfavourable positions. So why do so many CFOs rely on gut feel?
A lack of investment in core financial systems is partially to blame. Over 50% of the 762 senior finance executives surveyed by FSN globally consider they spend too much time on transaction processing, 42% feel they spend too much time on management accounting and 32% feel statutory reporting takes up too much of their time. Put bluntly, finance functions are bogged down in day-to-day accounting tasks with very little spare time for data analysis and decision-making.
Yet the way that companies respond to this crisis will have a profound impact on their prospects for success. Businesses that are grounded in unified information systems that can give them real-time insights as well as accurate forecasts will thrive and take market share, while those that remain wedded to gut feel will be left behind.
So how can companies break free from the shackles of under-invested systems? Fortunately, the research sheds some light on this. The starting point is process standardisation. Organisations that have standardised their processes spend less time on transaction processing, make quicker decisions, spend more time on business analysis, rely less on gut feel and even have time for process innovation. Standardised processes then act as a springboard for automation, enabling businesses to make diligent use of the best technology. And finally, if businesses link customer-facing systems (e-commerce, point of sale, web analytics, social analytics) to back office systems then they tend to forecast more accurately – because they have the full story on which to base decisions.
There is much debate around the changing role of the CFO but before CFOs can change they need to be given the tools their profession deserves. Perhaps Brexit is the turning point.
By Gary Simon,
CEO of FSN and Leader of The Modern Finance Function Group on Linkedin with 46,000 members.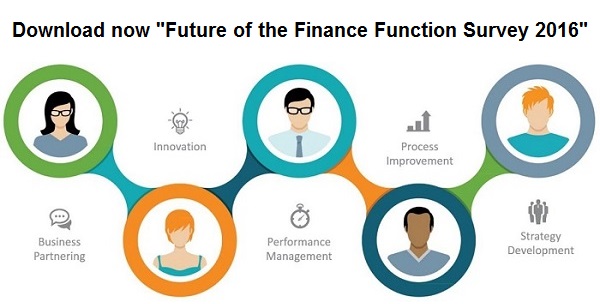 ---
Reporting, forecasting and planning in law firms: Time to Put Excel in its Proper Place
1 July 2016
From the code of Hammurabi through the Magna Carta and centuries of Juris Prudence, the legal profession has always been a highly conservative one. This is only natural considering that its foundations are built upon following established precedents and fact-based arguments.
But when it comes to business management technologies, law firms have discovered in recent years that a conservative approach is all too often a dangerous one.
Take for example Excel spreadsheets, now more than 30 years on the market, which have become as common in virtually all law firms as conference phones. From its early beginnings, when it struggled to compete with the likes of Lotus 123 to what is now without a doubt the gold standard in spreadsheets, Excel has become an almost constant fixture in all law firms.
It's hard to imagine any business, legal or otherwise, operating without spreadsheets but when the leading financial management consultancy; Operis, recently referred to Excel as "the world's most useful and dangerous program" [http://www.operis.com/blog/the-worlds-most-useful-and-dangerous-program-microsoft-excel-turns-30/] it made an entirely valid point. Time and time again we have seen spectacular business failures resulting from the improper use of spreadsheets and it will be only a matter of time before a large law firm falls victim to the same.
A recent report from UK financial model training firm F1F9 and the results of a YouGov poll of large businesses made for some particularly worrying, and frankly quite startling reading. According to the research, 17% of large businesses admit that they have suffered financial loss due to poor spreadsheets; a third say that they have made poor decisions due to spreadsheet problems whilst 60% state that significant amounts of time are wasted thanks to the fallibility of spreadsheets.
Excel is designed for data manipulation not for reporting, forecasting and planning in law firms yet the majority of organizations are using it for exactly those purposes, knitting together a myriad of different systems through spreadsheets and essentially keeping their fingers crossed. Spreadsheets play appropriate roles in any business but they simply should not underpin areas such as accounts preparation, pricing, investment decisions or planning and budgeting, where far more fit-to-purpose software systems perform these functions more accurately and securely.
The unfortunate reality is, however, that Excel does underpin these important functions in the vast majority of businesses.
We need to heed the lessons learned from the failures of West Coast franchise, London Whale Trades and Enron that were in part attributed to inaccurate and poorly applied spreadsheets.
Recorded in J.P. Morgan's own report to their shareholders, the now infamous London Whale Trades "operated through a series of Excel spreadsheets, which had to be completed manually by a process of copying and pasting data,". resulting in a loss of more than £50m to UK taxpayers.
As for US-based Enron, whilst its collapse was largely of its own making, the post-mortem did reveal that 24 percent of the reviewed spreadsheets had errors, with each error responsible for an average of 9.6 other formulas. Spreadsheets of which were integral to the management reporting and planning process at the company.
Recent corporate history is also littered with large businesses suddenly revealing accounting "corrections" and "irregularities" many of which are at least, in part, the result of flawed spreadsheets.
Clearly most large law firms would agree that using spreadsheets to underpin business critical decisions is far from ideal but with so many systems already in play, particularly at firms that have grown through acquisition; the general view is that there isn't any other option. Yet that is far from the case today.
While spreadsheets are a necessary evil where systems can't otherwise communicate with one another and data exists in silos, many progressive law firms around the world have adopted decision management software platforms that sit above existing spreadsheets and legacy data management systems with no need for firms to rip them all out. Rather, these smart decision management systems pull together the disparate data outputs into a single place and provide complete visibility across what traditionally had been separate systems. Firms can then easily identify problems in source data and can start comparing and reporting as if it were from a single unified source.
Spreadsheets do have their place in businesses, which is why the best of these decision management platforms have full Microsoft Office Integration with Excel, Powerpoint and Word. That integration allows users who wish to use Excel to do so much more efficiently and confidently knowing that the integrity of their data is ultimately secure.
When considering the clear and present danger inherent in cobbling together multiple spreadsheets from many corners of a law firm, particularly international ones, conservative practices should rethink the relative value of tradition vs. innovation. It is high time to recognise the dangers and limitations of reporting, forecasting and planning in law firms with spreadsheets and put them firmly in their proper place.
DOWNLOAD THE RECORDED WEBINAR "BOARD IN LEGAL"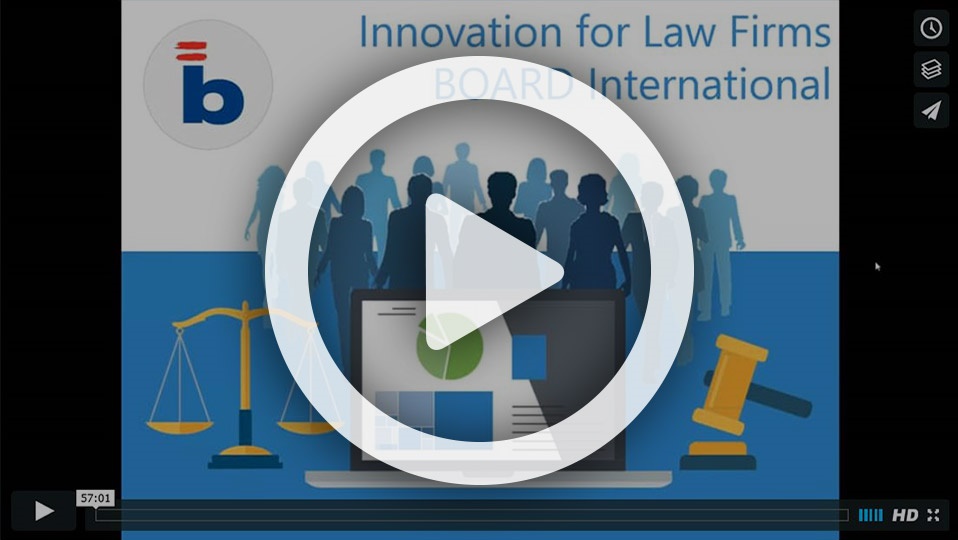 Notes
---